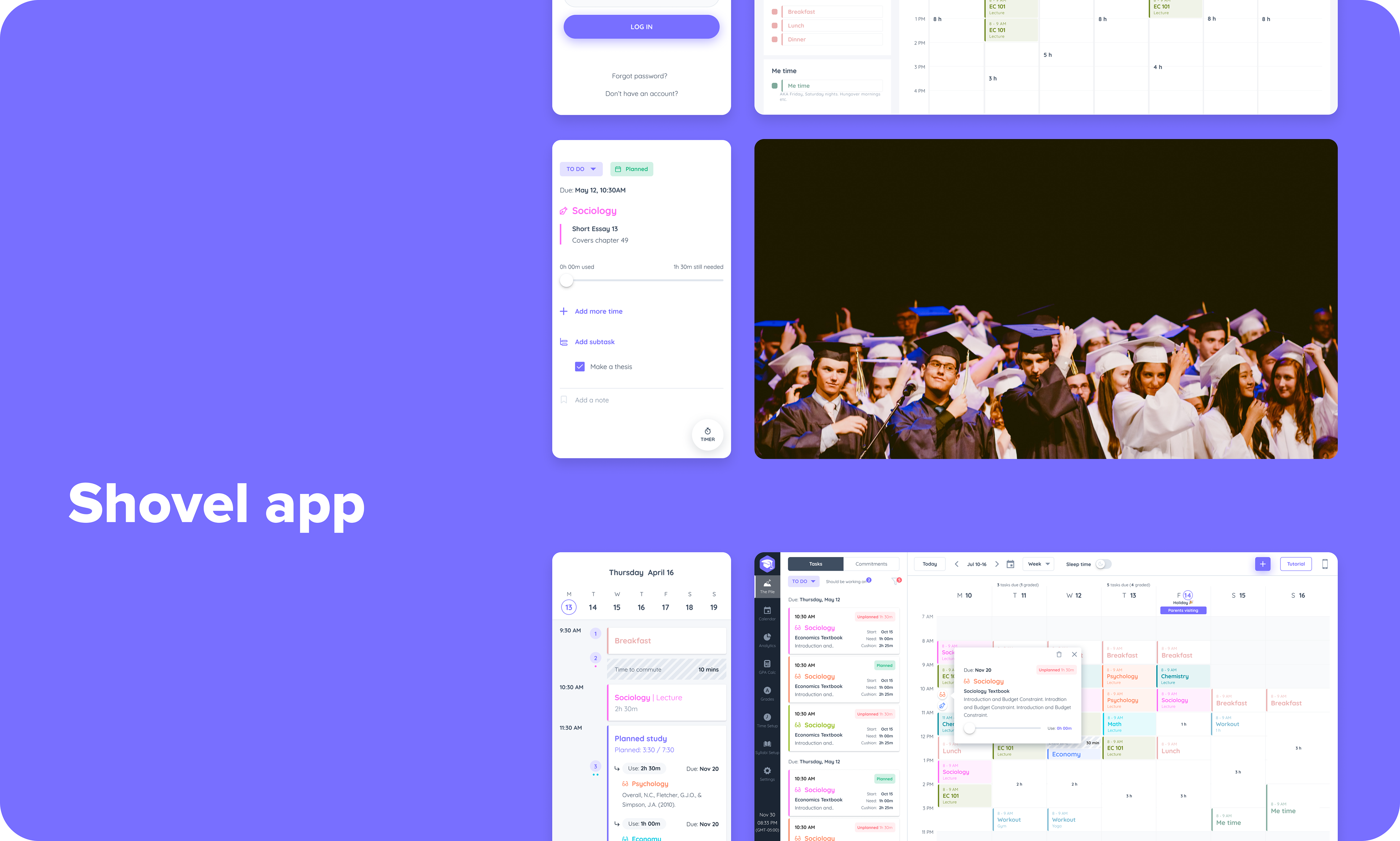 Audience.
Shovel - study planner app that targets students who want to optimize their time to complete prioritized tasks around their class schedule
Result.
 Designed mobile application used by over 10K students and redesigned existing web app with over 150K monthly visitors
Team.
 5 Software Engineers, 1 Project Manager, 1 Product Designer, Marketing team
​​​​​​​
My role.
 Interaction Design, Visual Design, Prototyping